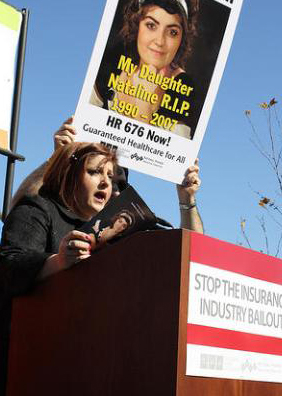 About The Foundation
Nataline's family set up the Nataline Sarkisyan Foundation, which helps students who share Nataline's dreams of pursuing fashion design, culinary art and those who want to pursue careers in helping the ill.
The Idea for the foundation started with a sketchbook. A sketchbook filled with one young girl's aspirations to become a fashion designer. From this sketchbook came the inspiration to hold an annual fashion show honoring its owner, Nataline Sarkisyan. After seventeen-year-old Nataline tragically lost her life to leukemia in December of 2007, her family sought refuge in the dreams she had left behind.  Upon discovering Nataline's sketchbook and studying the pages of clothing she had designed, her family knew exactly how to celebrate their beloved daughter's memory.
5 years later, the Sarkisyan family continues to cherish Nataline's dream of becoming a fashion designer by holding an annual fashion show called Nataline's Fashion Legacy every July to celebrate her birthday.
"I will continue my daughter's legacy; I will continue my fight to save innocent lives, and to make changes to our healthcare system in the United States. My mission is to replace the Erisa Law to Nataline's Law for NO more denial. Insurance companies deny care for profit and my story will be your story if we don't make a change. My message to all the parents out there…Love and enjoy your children and tell them how much you love them everyday, I did".    Hilda Sarkisyan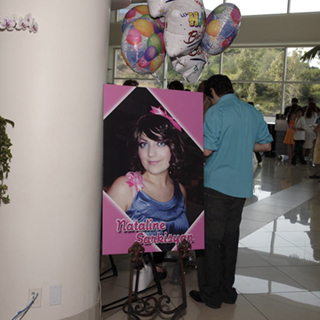 Mission Statement
Fashion Legacy was created to honor Nataline Sarkisyan and the aspirations she had. Despite being diagnosed with leukemia, there were some things which leukemia just could not take from Nataline…. her teenage dreams and hopes of organizing and holding a fashion show.
Nataline lost her courageous battle on December 20, 2007 , but her dream will be fulfilled and her loving, generous spirit will live on forever.   Every July, in homage to Nataline's birthday, Fashion Legacy will be held.
The annual proceeds of ticket sales to the fashion show, together with benevolent contributions to Fashion Legacy, will provide grant scholarships to eligible students attending a fashion or culinary learning institute, Medical school or Photography.  Nataline's dreams will, in turn, help one of her peers live their dream.